GATL proudly pledges to attain net-zero emissions by 2050
Global Agriculture Trans-Loading Inc. (GATL) is a well-established and respected leader in the trans-loading industry moving upwards of 1.3 million tonnes of agricultural product per year. GATL also believes in its responsibility to the environment and promotes efforts to innovate emissions reduction technology, making them a recognized industry leader for climate action. GATL continues to implement notable greening on all levels of operation to meet carbon reduction goals while providing excellence and accountability.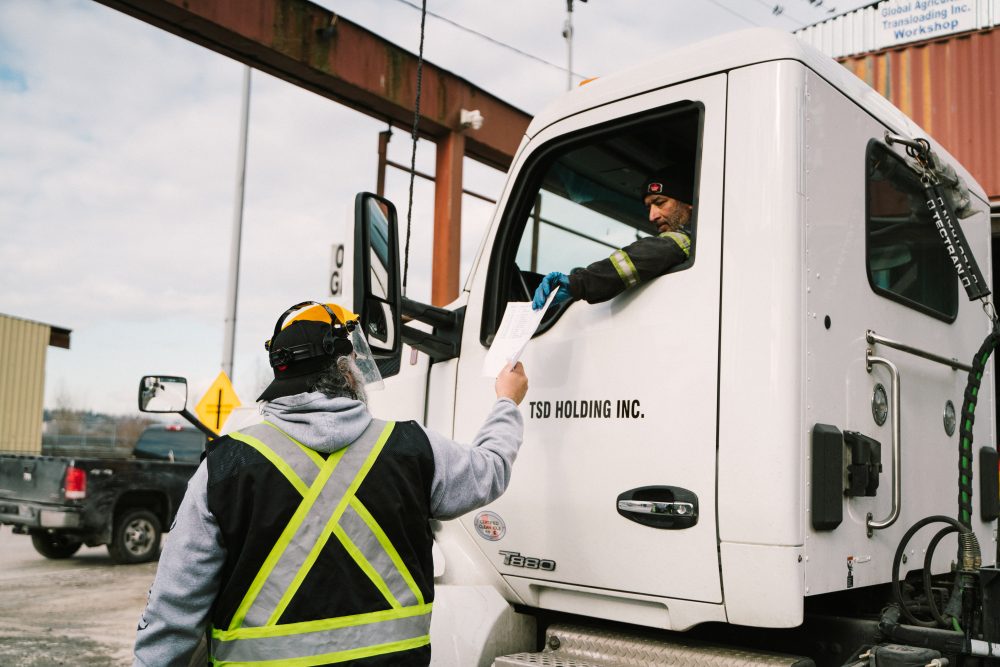 Our Expansion
Between 2016 and 2017, GATL invested to further modernize and expand the packing and loading capabilities of the company, allowing them to increase their output and try to keep up with the demand for their services. This expansion resulted in the creation of full-time employment on all fronts and the ability to move 310,000 tonnes more agricultural product per year. GATL persists to work on its expansion in hopes to increase the flow of trade in and out of Canada and to adapt to new technologies and innovation, including utilizing state-of-the-art equipment to dramatically reduce carbon emissions.
1.3M
Tonnes of agricultural product/yr
5+
Acre of land & port connection